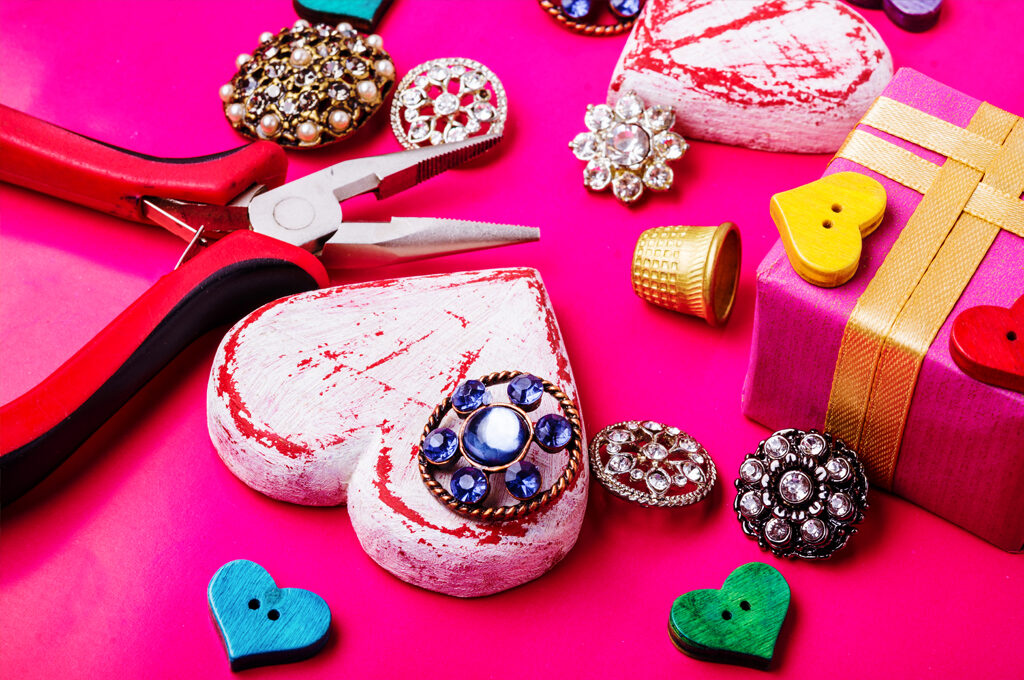 Martina (Marti) Chevalier
I have the two most awesome, best friends in the world. They love me, listen to me, make me laugh and always have my back. Of course, Tuly is slightly psychotic and Donut is chronically unsure of herself. But who among us doesn't have issues?  I for one, have trouble making a decision. This is unfortunate given that my main reason for living is jewelry making. That's right. I have the soul of an artist. If you are a friend of mine, then you have the rings, bracelets, earrings, and hair clips to prove it. Do you know how many different sizes, shapes, textures and colors there are to choose from in this world? The answer is: endless. I can create the most insanely beautiful piece of jewelry (if I do say so myself) pretty quickly, but first I must decide on the materials, pattern, colors… and, well you get the picture.
I once set out to make a bracelet for Donut. She had written an amazing story about a mermaid so I thought I would use blue beads. Perfect. But then I realized her eyes are brown, and purple is her favorite color. I remember sitting in my room for a really long time until my grandma came knocking with one of her famous blueberry scones. She said "Child, you have until this scone is cold to make a decision and then I'm making that bracelet for you. We'll see how Sedona likes MY artistic talents."  And then she shook her head and laughed on her way out of my room, each step of the way muttering about how I'm just like my mom, who could never easily make a decision. After she left my room that day, I ate the scone and got the bracelet done. Donut loved it.
I love my grandma so much.  She has been my lifeline ever since my mom died when I was seven. Believe me, I love my dad and my brother too, it's just that, well they're guys.  No one understands me quite like my grandma. She also, knows stuff. It's weird. She can predict when a storm is coming, whether it's weather, or something else. She said it started when she was a young girl in Haiti, where she was born. A warm breeze would rustle through the trees and she could tell whether it was going to be a good or bad day depending on which direction the wind was coming from. It's a bit unnerving, but Donut's mom has a similar ability to know stuff before it happens, so I look at this as just one more thing Donut and I have in common.
Decision making aside, one of my biggest quirks, which I don't talk about much, is that I'm a bit of a math whiz.  I also kind of enjoy it. A lot. I think it's like jewelry making. Math occupies my mind, beading occupies my hands and they both keep me calm and focused. I certainly don't like to talk about my math skills in front of our friend Stein. He likes being the "genius" in the group. It's the only little bit of ego he has, so who am I to tell him when he messes up an equation. Besides, it's more fun to just whisper the correct answer to Sedona and Tuly and have a good laugh with them.
There is so much more I could say, but maybe I should start getting ready, I'm meeting the gang to go for ice cream soon. I suppose I could add a few more things about myself, but it really is getting late. Maybe just one more quick story. Or not. Ugh my grandma is so right about me.
---
---